The first episode of the new Weakest Link will air on the same evening as the Strictly finale
After more than a decade as one of the UK's most popular quiz shows, viewers said a fond farewell (or perhaps a curt "goodbye") to Weakest Link in 2012.
The cutthroat general knowledge quiz had been hosted by the slightly terrifying Anne Robinson for more than 1,500 episodes. Her steely persona and frostiness towards contestants was baked in to Weakest Link's very identity, and members of the public would apply to the programme knowing they would be ridiculed.
Which raises the question of how a new version of the show should be approached in an era of BeKind hashtags and increased mental health awareness. In order for it to be rebooted, it must also be reinvented – starting with a new host in the shape of comedian Romesh Ranganathan.
"It's the first thing I've been involved with that my wife has shown genuine excitement about," he says ahead of the show's relaunch. "She couldn't believe it, and that's the thing about the Weakest Link, everybody knows it and everybody loved watching it when it used to be on.
"So it felt like a blessing and a curse, because it's an honour to take on that show, but also you can't help thinking, 'I hope people like the way I do this.'"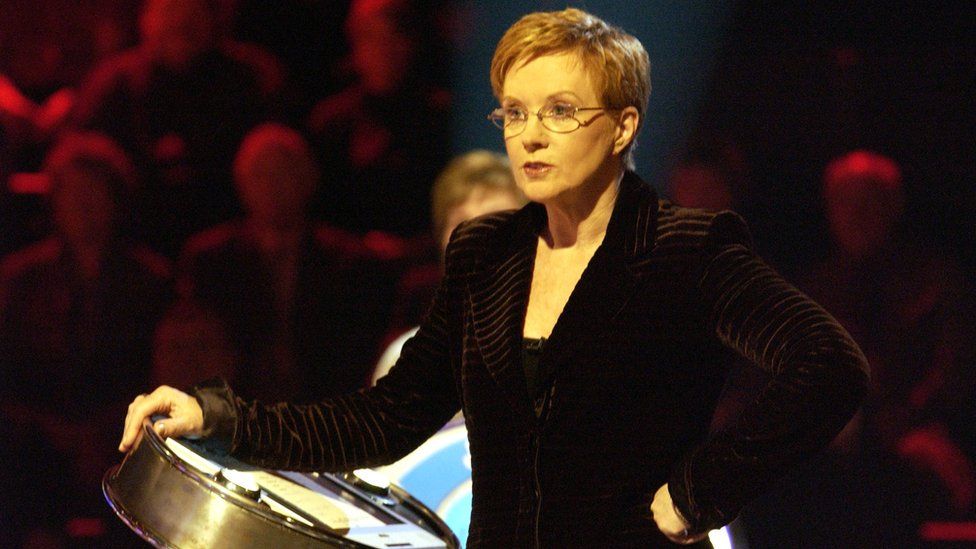 Ranganathan's approach will be significantly different to Robinson's by necessity. A presenter could not, in today's climate, treat contestants the same way Robinson did – something she admitted herself earlier this year. Back then, she would pick on competitors for their appearance, occupation or lifestyle.
These days, the queen of mean has mellowed in her new role as the host of Channel 4's Countdown – but only slightly. "She's not the cuddliest person in the world, but it's just a different show now and she's making it her own," the programme's maths guru Rachel Riley told Lorraine recently.
Ahead of the rebooted Weakest Link, the slightly-more-cuddly Ranganathan acknowledges: "Anne was amazing at it, and she was a big reason why that show was so popular, in the way that she did it.
"But I don't think any good can come from trying to emulate that or be like that, I think the way that we've always talked about it is for me to do it in my own way.
"The fact of the matter is that the format is bullet-proof, the quiz is amazing, so if you're into the quiz, you'll get the Weakest Link, you'll get what you're after, and it's just me doing it my own way, it's got a different flavour to it – Anne brought her own flavour to it and I'm bringing my own flavour to it."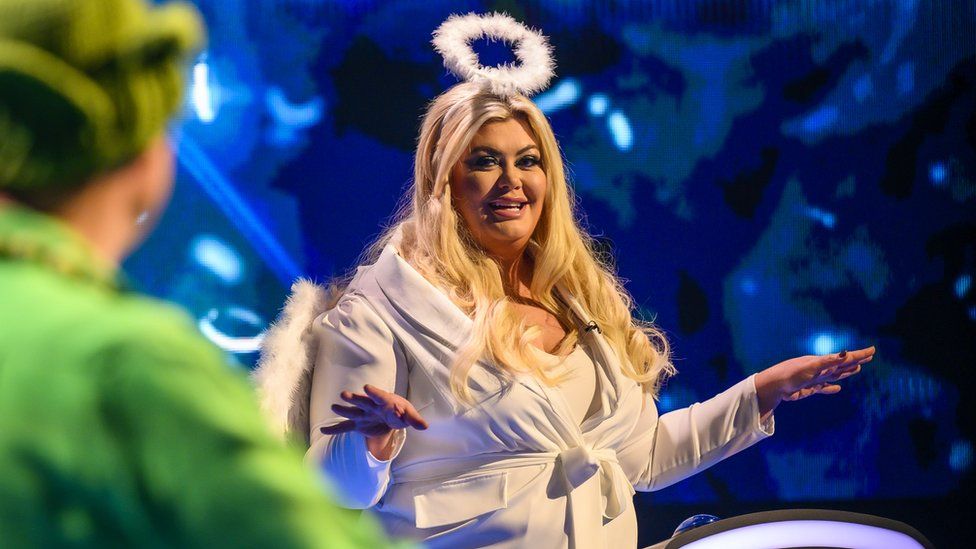 The show sees contestants compete with one another to win, but they must paradoxically also work as a team in order to maximise the prize money. The more consecutive correct answers, the more money available to be banked.
At the end of each round, one contestant is voted off by their teammates. This, in theory, should be the team's weakest link, i.e. the person giving the most incorrect answers and therefore losing them the most money.
However, tactical voting often means strong players get voted off, as contestants choose to get rid of their biggest competition instead. It all makes for a deliciously ruthless atmosphere.
Celebrity players
Of course, this being 2021, all the contestants by law must be celebrities, and the new iteration of Weakest Link will see a variety of showbiz names compete to win up to £50,000 for their chosen charity.
Gemma Collins, Christopher Biggins, Richard Coles, Clara Amfo, Kay Burley, Chris Packham, Vanessa Feltz, Russell Kane and Anton Du Beke are among the names set to face-off with Ranganathan – and each other.
"You have eight celebrities every show, and you don't know how people are going to react to a competitive situation until they're in it," says Ranganathan. "There were a lot of surprises in terms of how competitive certain people were, and how upset certain people were with not doing as well as they thought they were going to do.
"I loved watching the celebs interact with each other, and also seeing how affronted some of them were at getting voted for when they felt like they hadn't done much wrong, it's so good. The problem is, they're really competitive but they're also on a TV show, so they don't want the mask to slip."
142
0
0
cookie-check
Weakest Link: Romesh Ranganathan 'not trying to emulate' Anne Robinson